Miracle Hair & Follicle Repair System

Capauxein infused Hair Repair System with Studies to Show effectiveness with strength, elongation and hair follicle maintenance. 
Miracle Anti-Aging Shampoo, Conditioner, Extreme

Conditioner, plus Hair & Scalp Serum,

$79.00

, Click Here
Miracle Anti-Aging Shampoo, $21.99, Click Here
To be applied to wet hair as required to achieve sufficient coverage and lathering. Massage vigorously and thoroughly into the hair and scalp. Rinse thoroughly.
Miracle Anti-Aging Conditioner, $23.99, Click Here
Smooth off excess water from hair. Use up to a quarter-size amount of conditioner and massage into hair and scalp. Leave the conditioner on for a few minutes prior to rinsing. Rinse thoroughly. For dry or processed hair types a partial rinse is recommended as needed. Leave on longer for more hydration as desired.
Miracle Anti-Aging Extreme Conditioner, $23.99 Click Here
Apply a generous amount of conditioner to palms and rub palms together. Use more conditioner for longer and thicker hair. Massage vigorously into hair for 1-3 minutes and add a splash of water to evenly distribute if required. Leave on for at least 3-5 minutes for maximum conditioning. Rinse hair thoroughly massaging and running fingers through ends. Reapply a small amount and repeat procedure if additional conditioning is desired. Finish with Miracle Anti-Aging Hair Serum.
For fine/overprocessed hair, The Extreme Conditioner can be used in place of shampoo.
Miracle Anti-Aging and Scalp Hair Serum, $29.95 Click Here
Towel dry hair and apply up to a quarter-size amount of this leave-in serum to damp hair and scalp.  Apply to the scalp as a follicle therapy and then to hair in need of repair, such as split ends. Can be used on wet or dry hair or after blow drying or heat styling if additional hydration is desired. Do not rinse. Absorbs instantly. Leaves no oily or greasy residue. For maximum results use with Miracle Anti-Aging Shampoo and Conditioner.
Miracle Anti-Aging Hair Care and Treatment System offers a Scientific formula strategically developed for aging hair.  The line is a molecular breakthrough in hair development that targets and reverses the effects of aging hair.  Miracle Anti-Aging Shampoo and the Conditioners are natural, age-defying salon formulations that thoroughly clean and condition hair plus creates the optimal environment for rejuvenating hair follicle cycles.
Contains a luxurious blend of 12 Amino Acids and Vitamins E, C, A  and B5 and the breakthrough natural protein, Capauxein Extract, to stimulate hair repair at a molecular level. Capauxein is shown in studies to stimulate hair vitality, strengthen hair fiber, enhance follicle growth cycles through the expression of protein markers P63, Ki67 and phospho histone-3 which are linked to hair growth and hair follicle renewal.   New Miracle Anti-Aging Shampoo also contains a proprietary blend of Green Tea Leaf Extract, Superoxide Dismutase,  ORGANIC Argan Oil, Panthenol Oil for conditioning, luster and shine. Peppermint and Bergamot essential oils for a refreshing smell. See results after 14 days of use.  Free of Sulfates, parabens, petrochemicals and dioxane.
 Developed by Robert Heiman, founder, and formulator of Epicuren & Holocuren.

Holocuren natural age-defying Miracle Hair products are the beginning of a new generation in anti-aging hair treatments. The Miracle Anti-Aging Hair system repairs and renews the inner cortex and outer cuticle of the hair and increases hair density and elasticity at a molecular level. Miracle Anti-Aging Hair treatment products contain Hydrolyzed Capauxein™ which will boost hair regeneration and target hair cellular adhesion, communication, and hair elongation.
Miracle Anti-Aging Technology combines strategic Protein ingredients with essential oils and vitamins to create a powerful synergy of hair repair and follicle regeneration.  
Capaxein: Boosts Hair and follicle regeneration, cellular adhesion, and hair elongation.
Peppermint Oil
is 
a vasodilator, and vasodilators improve blood flow to the scalp. H
air loss often occurs due to starved blood flow to hair follicles. Increasing circulation with a vasodilator like peppermint could potentially improve hair growth and prevent some hair loss.
Aragan Oil Repairs, softens and strengthens dry, brittle, frizzy and over processed hair.
Glycerin Vegetable Protein coats porous and damaged stands to stengthen and mend hair fiber.
Panthenol penetrates readily with moisturizing and softening properites.  Gives the hair moistur and shine and assists with split ends.
Tocopheryl Acetate (Vitamin E Acetate) brings life to dull and limp hair 
Retinyl Palmitate (Vitamin A Palmitate) Enhances the appearance and feel of hair and increases suppleness, texture, sheen and body.
Ascorbyl Palmitate (vitamin C Palmitate) protects hair from free radicals and acts as an effective anti-oxidant.
For Wholesale Miracle Anti-Aging Shampoo, Conditioners & Hair Serum Inquiries please contact Lorraine at 818-207-6999 or email HolocurenMiracles@gmail.com

Stimulates, Strengthens and Regenerates
Miracle Anti-Aging Hair system replaces products containing heavy oils and Silicone coatings that weigh down and remove the natural lightness and bounce of youthful hair.
The Miracle Anti-Aging Hair system delivers enhanced anti-aging properties that stimulate hair, youthful hair vitality, elasticity, elongation, volume, and natural radiant shine.
These extraordinary results are activated by a new patented ingredient called Hydrolyzed Capauxein™, a cutting edge protein extract derived from non-GMO corn discovered through recent gene charting techniques. The combination of Hydrolyzed Capauxein™ paired with other active hair protein extracts provides immediate and long-lasting results.
Activated with Hydrolyzed Capauxein™. Miracle Anti-aging Shampoo, Conditioner and Hair Serum is the preferred choice of discriminating hair professionals.   
Benefits
Clinically proven essential for hair growth maintenance and regeneration, targets cell adhesion, communication and hair elongation, which is associated with the synthesis of well-organized matrix proteins.
Contains 11 kinds of constituent amino acids of protein in hair cell membranes expected to improve hair luster, conditioning, hair feeling, and improve color retention of dyed hair.
Enhances the ex-vivo expression of proteins related to the improvement of communication and cell signaling. Boosts the ex-vivo expression of proteins involved in the maintenance of an active cell cycle.
Helps stimulate markers in hair follicles that affect hair growth and vitality.
Free of harmful foaming agents, Sulfates, Parabens, Petrochemicals, and Dioxane.
4 Miracle Anti-Aging Products
STIMULATE, STRENGTHEN AND REGENERATE YOUR HAIR
FOR ALL HAIR TYPES
All Activated with
Hydrolyzed Capauxein™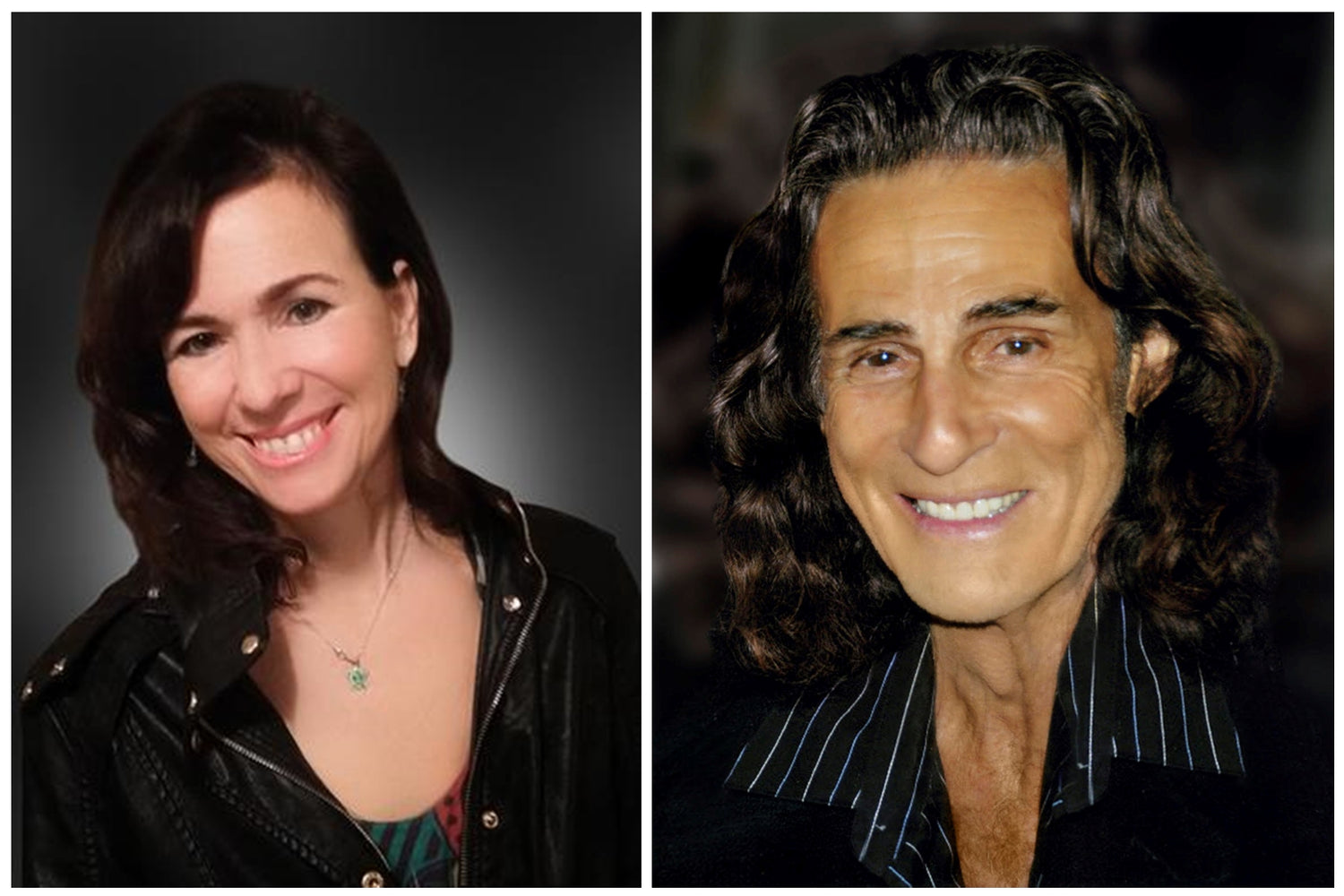 COMPANY STORY
HoloCuren is a holistic personal care company offering everyday living products on the cutting edge of innovation, purity, and effectiveness. Robert Heiman, founder and formulator of Holocuren & Epicuren, in partnership with Lorraine Marshall, CEO, continue the vision of providing the best quality, high performance products that science and technology can offer. Using natural ingredients we are dedicated to the integrity of our products and the wellness it integrates to ones body. Effective ingredients matter and transform the health and vitality of the cells. There is a complexity and intelligence to all the products we make. Welcome to HoloCUREN Miracle Products and Holistic Results.
For More Info on Holocuren CLICK Video Link below