Miracle Lips Corrective, Protective & Enhancing Lip Treatments
Original Corrective Lip Treatments
Miracle Lips Salve and Serum, $29.95  Click Here
Try the WAX FREE Difference
This dynamic duo are the original corrective lip treatments for healthy, beautiful lips. These patented formulations counteract the harmful effects of common wax lip products that contain bees wax and Petrolatum which dry and suffocate lip cells, limit exfoliation, cause fine lines and wrinkles, stop penetration plus seal in unhealthy, damaged skin.  Instead, Miracle Lips penetrates deeply into the skin cells, delivering over 25 butters, vitamins, and enzymes that moisturize, exfoliate and naturally protect against common lip ailments
Miracle Lips Salve for Problem Lips, $15.99  Click Here
Formulated with maximum strength Propolis crystals and Tea Tree Oil, two natural anti-bacterial, anti-inflammatory, and anti-viral ingredients. Miracle Lips is the perfect balm for ailments such as cracked lips, lip rash, and cold sores.  The Salve features micro Propolis Crystals that help exfoliates off damaged skin & accelerate turn over of new, healthy skin. Contains Maximum Strength Propolis & Tea Tree Oil, two power ingredients known as Anti-Bacterial, Anti-Viral, Anti-Inflammatory and Anti-Fungal.  This salve can be used on lips and all over the body as an ultimate lip salve.    
   
Miracle Lips Serum, $17.99  Click Here
An Anti-aging Beauty Treatment must have Serum. Apply night and day for dry, chapped lips. Perfect as a lip primer before applying lipstick, lip balm or sunscreen.  This wax free formulation allows nourishing, natural moisturizing butters and vitamins to fully penetrate below the lip surface for maximum hydration. Exfoliates dry skin and fine lines on and around the mouth bringing in younger, more beautiful skin. Contains anti-bacterial agents to help prevent common lip ailments. 
Miracle Lips LIP PLUMPER Enhancing Lip, $17.99  Click Here


A Rich, Buttery Vitamin Base for moisture and hydration that also contains a powerful VasoDilator.  Pleasing Sensation, Intensified Color and Plumpness utilizing the body's natural blood flow, circulation and oxygenation which can affect rates of healing and cellular turn over.. Expanded lip fullness, thickness and width.     As lips quickly transform, they appear more smooth, full and sensuous with fewer fine lines and wrinkles. Applies with a Stainless Steel Roller Ball and housed in a glass vial. 0.33 oz   

 
Miracle Lips Organic LIP SCRUB, $11.99 Click Here
A certified organic Essential beauty treatment for lip exfoliation and renewal of fresh, youthful skin.  Melts into a creamy butter in one step with body heat. Cleans and smooths the skin on the surface and within the deeper crevices of the lips, accelerating cellular turn over and ridding the skin of unhealthy damaged skin.  Hydrates, Exfoliates, Smooths and Renews.  Tart Raspberry.  Fair Trade Certified. Ingredients: Organic Sucrose (Sugar), Organic Rasberry Flavor, Organic Castor Seed Oil, Organic Olive Oil, Organic Bees Wax, Organic Coconut Oil, Vitamin E, Organic Rosemary, Organic Calendula, Organic Stevia

Miracle Lips SPF 15

 Sunscreen, $8.99, Click Here
Miracle Lips Sunscreen is specially formulated to hold SPF on top of the lips & face to protect and shield the sensitive, thin skin of the lips and delicate facial skin from external aggressors such as wind, cold, sun & pollution.  People with pale skin have particularly sensitive lips, as their lips do not contain any pigment cells, which offer some protection against the sun, or any sweat or sebaceous glands, which protect against dehydration. Organic Ingredient base Except Vitamin E and Sunscreen Active Ingredients.  Provides "full spectrum" protection against both UVA Rays and UVB Rays with the active ingredients: Octinoxate (7.5%) Oxybenzone (3%).  Fresh mint taste  
*Organic Calendula Officinalis (Calendula) Flower Extract, *Organic Cera Flava (Beeswax), *Organic Cocos Nucifera (Coconut) Oil, *Organic Helianthus Annuus (Sunflower) Seed Oil, *Organic Mentha Piperita (Peppermint) Oil, *Organic Rosmarinus Officinalis (Rosemary) Leaf Extract, Mixed Tocopherols (Vitamin E).
ACTIVE INGREDIENTS for Sunscreen Protection:  Octinoxate (7.5%) Oxybenzone (3%)
BUY in a bundle of Two or more and SAVE!!!  
Miracle Lips
✓ Moisturizes
✓ Naturally Exfoliates
✓ Penetrates
✓ Naturally Protects 
✓ Allows Skin to Breath
✓ Night & Day Treatment
✓ For Cracked, Dry Lips
✓ For Cold Sores/Fever Blisters
Wax Balms and Lipstick
✗ Dehydrates
✗ Prevents Exfoliation
✗ Surface Barrier
✗ Seals in Infection
✗ Suffocates Cells
✗ Day Use Only
Embarrassing Lip Problems?  Use Miracle Lips

Buy Now >  Starting at $9.99 
Miracle Lips Salve and Miracle Lips Serum must be experienced to appreciate the deep penetrating difference. Unlike many lip products, Miracle Lips does not contain petrolatum wax or bee's wax. Wax is drying and a barrier that prevents ingredient penetration, as well as the natural lip exfoliation process.  Wax seals in bacteria that can cause infection and suffocates skin cells causing chapped lips. Miracle Lips' ingredients are scientifically designed to deeply penetrate with over 25 natural butters, vitamins, enzymes and peptides for moisturizing and exfoliating chapped, dry lips. The winning combination of maximum strength Propolis and Tea Tree Oil offers properties that help to common lip ailments that are now at epidemic proportions. Try it and experience the difference.
For Wholesale Miracle Lips Inquiries please contact Lorraine at 818-207-6999 or email HolocurenMiracles@gmail.com
San Francisco Chronicle Review November 2016

Starting at $15.99

 
Features and Benefits of Both Applications
Same Great Ingredients – Same Great Results
Natural Lip Treatment
Chapped, Dry & Cracked Lips
All Natural & Organic Ingredients
Over 25 Butters, Vitamins, Enzymes and Peptides
Cool, Refreshing Tingle
No Artificial Flavors or Fragrance
Shea Butter Base
Organic Aloe Vera
Exfoliates with Propolis Crystals
Packed with Bioflavinoids
Increases Lip Circulation
Accelerates Healing
Creates Healthier Looking Lips
Powerful Health Treatment
Cold Sores & Fever Blisters
Doctor Recommended
Daily Use Salve and Serum
Maximum Strength Propolis
Maximum Strength Tea Tree Oil
Immunity Boosting Formulation
Soothes and Rejuvenates Lips
Penetrates Lips to a Deep Cellular Level
Increases Cellular Regeneration
"Propolis is the first miracle cure that dates back to 350 BC. Honey bees make Propolis and use it to sterilize themselves. You just apply a little Propolis to your dry lips with a Q-Tip and your dry lips will be cured in no time!"
Dr. Oz
Television Physician
"We offer Miracle Lips as a non-prescription treatment to our patients who suffer form cold sores and cracked lips."
Dr. Asher Milgrom
President and CEO
American Medical Aesthetics Corp.
Choose Between Wax Free Treatments or Wax Based Sunscreen for lips and face.
Miracle Lips Salve
Penetrating Matte Finish, Wax Free night and day treatment
Exfoliating Propolis Crystal penetrate into the skin to moisturize, activate fresh skin and protect from common lip ailments. 
Convenient Tube Application, 0.33oz
Download the Ingredients and Flyer
Starting at $15.99

 
Miracle Lips Serum
Anti-Aging Beauty Serum for night and day.  Penetrates fully in and around the lips to moisturize and remove damaged skin.  Accelerates cellular turn over, removing damaged skin.  Enjoy more youthful looking Lips and skin around the mouth.
Smooth Liquid Roll On in Elegant Glass Bottle with Stainless Steel Roller
Gloss Finish. 
Can't Decide On Which Application?  Try Both!
Save with Miracle Lips Combination Pack  
+ Click here to learn more about the naturopathic properties of Propolis and Tea Tree Oil contained in our lip treatment.
Instructions For Use
For users looking to enhance the beauty and vibrancy of their lips, begin applying in the morning as a primer before lipstick, lip balm and sunscreen.  Use nightly before bed. This allows beneficial ingredients to fully penetrate.   Apply before bed for best results.
Lips with chronic problems such as cold sores or fever blisters, apply immediately upon feeling a tingle and liberally until tingling ceases.  For sunburn, cracking or lip rash apply to affected area liberally and often. This will vary per individual.
For children under 4 years of age, consult your health care professional.
Starting at $15.99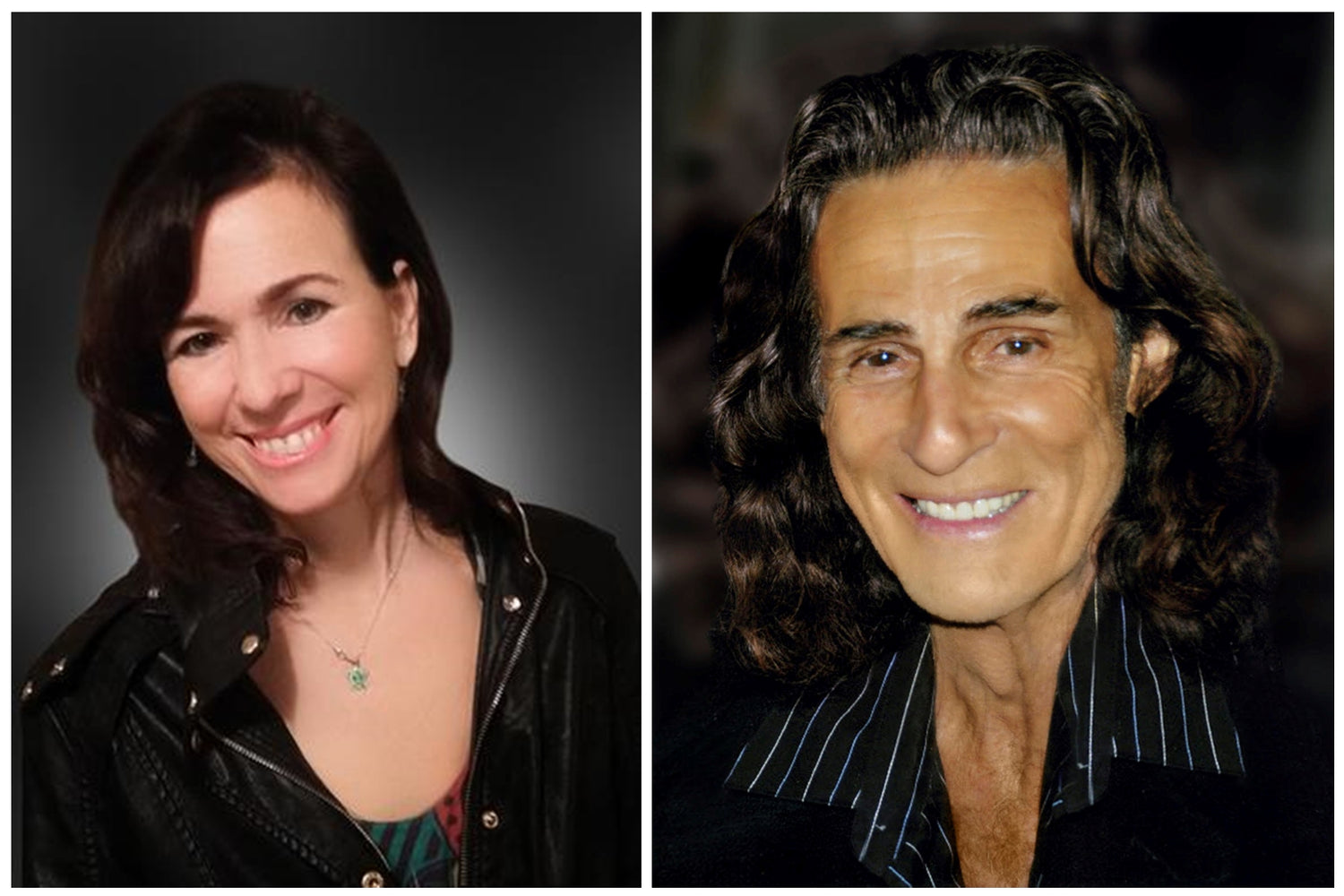 COMPANY STORY
HoloCuren is a holistic personal care company offering everyday living products on the cutting edge of innovation, purity, and effectiveness. Robert Heiman, founder and formulator of Holocuren & Epicuren, in partnership with Lorraine Marshall, CEO, continue the vision of providing the best quality, high performance products that science and technology can offer. Using natural ingredients we are dedicated to the integrity of our products and the wellness it integrates to ones body. Effective ingredients matter and transform the health and vitality of the cells. There is a complexity and intelligence to all the products we make. Welcome to HoloCUREN Miracle Products and Holistic Results.
For More Info on Holocuren CLICK Video Link below